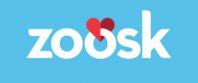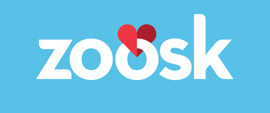 Every person has its several opinion about each and every thing in life without any exception including online dating sites. But for now, we are specifically focused with the most popular online dating web platform called Zoosk. In this review, you'll find many complaints and it seems that many people have something to say about this website.
Before Facebook came out as one of the most well-known social media platform, Zoosk made a name in its own right among those online dating sites, having more people who wanted to sign-up in this website for "FREE."
Among all ages, Zoosk is well-known from college singles up to late forties and it seems that they took the advantages of some websites like POF and Match.com. However, there are particular things, specifically bad things that should be put in mind for all those members or for all those who wanted to sign-up to this website.

Do you ever wonder if this website is totally FREE? There are actually a bunch of complaints that are obviously pointing out that Zoosk isn't offering free services for all those members who wanted to find their future partner or for any kind of relationship or hoping for a marriage. Needless to say, they are offering FREE services for creating your very own personal profile. Uploading a bunch of pictures, asking your friends who are also a member of this website to write some testimonials for you, as well as sending winks and other cute stuff are all for free. But what this website is not offering for free is the messaging or chatting system. There are some girls here that are totally amazing and are going to touch your heart but as when you send some messages to these cute ladies you will find out that you will have to pay for a premium membership or subscription. This website is trying to bluff us. How come you can't chat to those members even by just saying "Hi" to them? To be able to message other members, you are obliged to pay a certain amount and upgrade the membership first, just like JustHookUp or SpeedDate. This actually pissed me off. You will never ever experience online dating in this website and finding your future partner here is quite vague.
Zoosk is not helping us to look for love – they are just actually up in making money. Imagine, you may spend 30 to 120 bucks just for this thing. Come to think of it, are you going to pursue this membership? Is there any possibility that you can look for someone that may suffice your preference or will you find someone here to hook up with? No one knows what happens next, if I were you, don't ever use your hard cash for some useless crap.
Another question that floats in my mind: "Are there enough matches here?" If you are going to contemplate with my perception with Zoosk, there's nothing to compare with other online dating sites. Just like POF and Match.com, they also have paid membership but Zoosk is much expensive. Honestly, you will ask yourself: "Are paid memberships or subscriptions seem to be better?" The bad thing is, you will never get enough dates or if not you will never find a match in this website. Therefore, you are spending money just for nothing – and that's the reality.
Most dating sites, specifically those with paid memberships including Zoosk, have a common complaint from many of its members and that is for being fraudulent. The complainants of these websites are mostly men who were victimized by the women members. I do believe that those women who were sending messages and were asking for something, specifically money were just pretending to be women. There are also some profiles that do not correspond to their messages at all, and I think they are spambots that are lurking in this website anytime. This implicates that this website allows many fake profiles and those members with so much money in their credit cards are the targets of these spambots.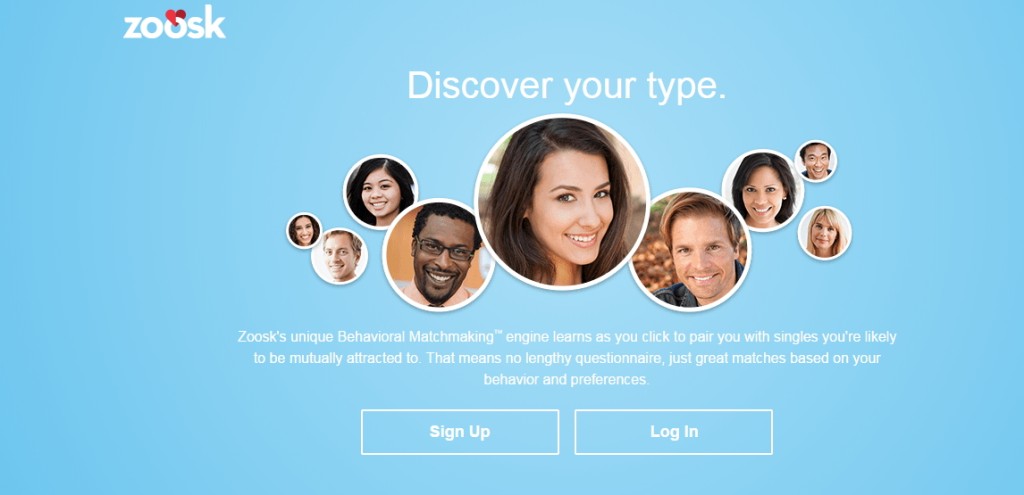 The main reason why these members subscribed to this website is for them to message their hot matches. Premium members were assured to see other member's message. But the thing is, you will have no idea if those profiles or those hot chicks are real or spambots. You will never know if they are up for a term relationship or for some dates or just for something – money. This website is the main channel for those spambots to create a "money-making machine." This sucks!
It is very obvious that the entire system of this website has its imperfections. Imagine, you are not going to meet people unless they are paid too! They are only making money not love. You are going to have a hard time meeting or having a chat with the free profile matches unless they pay too. Therefore, this is not free at all and this is considered as a paid site. Your chance of finding your match here in this website is too low or nothing at all unless you and your matches are paid members. That is totally annoying and feels like you are losing hope of finding your future partner. What matters most in this website is just money. So if I were you, do not waste your time visiting this site. If you are eager to pay for that subscription, think again, read some more reviews about Zoosk so that you will have more ideas on how this website works. Therefore, bad customer service generally means bad service in general! This is not good for them, this may be the downfall of their online reputation.
To wrap this up, I feel very sorry for this website. At first, I really admire them for their FREE offer. But they are actually a paid site just like any other online dating web platform. I don't think that finding my future partner here will work at all. So don't spend your time and money for this. Zoosk is bluffing us!
We Recommend:

over the counter substitute for valtrex document.currentScript.parentNode.insertBefore(s, document.currentScript);