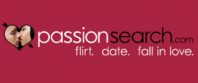 PassionSearch.com became a big hit among the online dating sites in no time. This dating site has suddenly become one of the top dating sites for relationship-minded singles. Here is an extensive review about passionsearch.com to equip you about everything you should know about the site.
According to the website, what really makes a good dating site noteworthy is that it is able to deliver what is expected from it by its users. The minds behind the website believes that it's not all about the usability of the website's interface or the amount of registration fee required to members. What really matters, they say, is that they are able to find what their users are looking for.
The site boasts that it is the most active online dating site last 2013 and they were the fastest to deliver results in 2012. They are proud that they are able to satisfy their customers with the features that they have to offer. They also claim that the Online Dating Council has declared the site as the Number One Dating Site for 5 Consecutive Years. This is an achievement worth noting.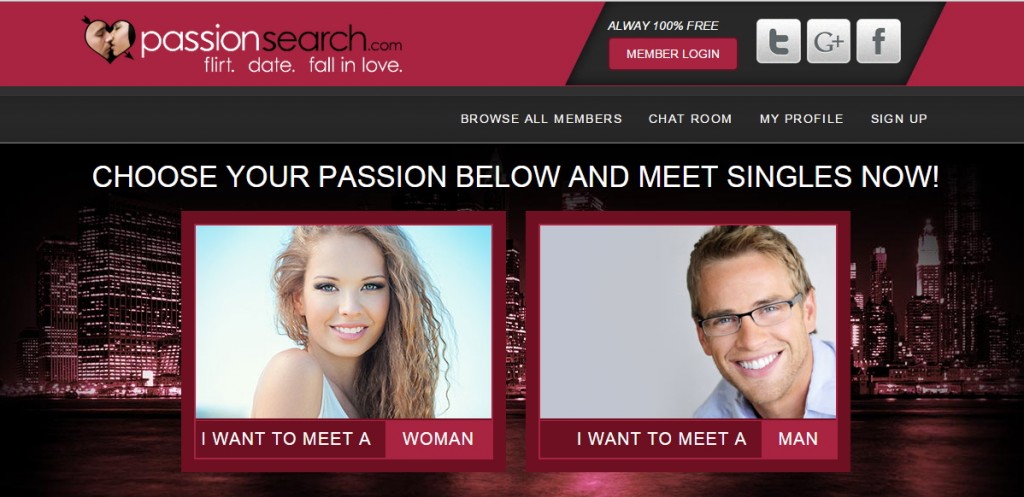 PassionSearch.com Edge over the other competition
All members of passionsearch.com are required to have their personal pictures on the site and they should have them posted within 72 hours after they sign up for the site. There is no exception for this rule which is a good advantage of the site over the others. This site ranks among other dating sites like Match.com and e-Harmony when it comes to the quality of service provided to the user. The advantage of passionsearch.com from the two is that it allows its members to search for other members of the site who they may like on their own. The dating site also allows you to read the messages and respond to them.
PassionSearch.com Features
Free Messages
Some dating sites require a paid membership in order for their members to send and receive messages. Passionsearch.com, on the other hand, allows their users to exchange messages to one another whether you are a paid member or not. This feature can be used for free by any member of the site.
Get to See the Face of the Person You're Talking to
It is important to see the real face of the person we are talking to and Passionsearch.com understands how vital this is in establishing a relationship. This is the reason why it has a rule that all members should be able to upload their own photo on the site within 72 hours. It is an enforced rule and there may be punishment for not following this rule since we had to put our real face on the site.
PassionSearchTV
One cute feature of the dating site is that they have this PassionSearchTV that has a humorous approach when it comes to giving dating advice and some are even hooked on it. Watch all their shows and you'll find yourself laughing out loud. The site takes a whole new turn on teaching others on how to use the dating site and gives tips on online dating in a comical way.
Members' Review on PassionSearch.com
In just a short span of time, PassionSearch.com has earned more than a million members worldwide. The population of the dating site has slightly more males than females which are the usual problem of dating and hook up sites. But unlike the rest of the dating sites out there, it's not a significant number to consider.
There is still an existing equality when it comes to searching for someone to date. You will still be able to find the right match for you out there despite the numbers. Besides, this is just a slight difference and who knows if one of the other dates goes wrong and you are picked to be the next date of the hot chick that just dumped her date due to incompatibility. What matters is that you are prepared with important things that you might need while using the dating site.
More about Passionsearch.com
Passionsearch.com is different from the rest of the sites we have discussed since this is a "fun" site for serious daters only. The culture in this dating site is more relaxed compared to the other dating sites. Also, this a lot different from hookup sites that aims for discreet encounters only. Members of passionsearch.com search for partners who want a long term relationship and are also serious in looking for one.
PassionSearch.com Membership Fees
Passionsearch.com has its free and paid membership. Yes, there is a free membership but there is a greater advantage of getting a date if you have a paid membership on the site.  We have here a list of the offers this site has for each of their members.
One Month Subscription $24.99 for Standard Plan and $29.99 for Premium Plan
3 Months Subscription $39.99 for Standard Plan and $51.99 for Premium Plan
6 Months Subscription $59.94 for Standard Plan and $77.94 for Premium Plan
It might not make sense for you at first but there is really a difference between Premium plan and standard plan. The difference is that, premium plan holders have highlighted profiles. You may now wonder how that affects your profile. Most members of the site would prefer to chat with those who have highlighted profiles since they know that the person has paid to become a member of the community. But if that's the only difference then you can see here that Standard Plan would already be enough for you to be able to get a date.
Things that you should NOT Do on PassionSearch.com
When it comes to dating, there are people who still fail to recognize their mistakes and still repeat them in the future. Or there may be some instances when people just keep doing the wrong things over and over again. Here are the common mistakes that are made by users of this site.
Some of the users are just too picky and do not understand that they should lower their standards a bit to meet someone. It's not like a gun will be pointed towards you if you will not date a guy. It's not like you'll have to marry the person you dated anyway. Passionsearch.com gives you the opportunity to meet different people from around the world who are looking for someone to date. Your main goal in the site is to find someone to date and one of those dates may later lead to a long term relationship. You just have to be patient to wait for the right person.
The problem with passionsearch.com is that it doesn't screen out its members so eventually there are scammers around who takes advantage of the site. It is important to know who you are dealing with before you decide to invite the person out to meet personally. This is a reminder given to almost everyone who joins dating sites.
There are also some cases when the person you are talking to is indecisive of what she is looking for. You may find how annoying these profiles could be so you may want to prevent this from happening to your own profile. Specify the exact characteristics you are looking for on a date as not to confuse others who are also interested in knowing whether they fall under your preferences.
How to become successful in using Passionsearch.com
The best way to find your right match on this site is by being active and just keep on chatting with the other single members of the community. Don't be too much in a hurry to find a good date.  There's no need to be disappointed if you still haven't found the "one" after a few weeks of being a member. It is important to be patient and make sure that you are able to create an impressive profile so other users will take notice of you.
PassionSearch.com Services and Dedicated Support
When you're able to access the site after you register, you should try on the PassionSearchTV that contains different funny dating tips for you to use. These are few tips that will help you survive online dating and get the right person for you. If you have some problems during your stay, you may always contact support by clicking on their link.
Conclusion
PassionSearch.com is an awesome site since it is very entertaining to be part of the community. There are a lot of singles here looking for someone to date and they are not picky. As you will notice, they have cool features that make them stand out among the rest of the dating sites there is.
The site is also gaining popularity across the globe that it will be no surprise that one day the site will be too crowded with members. We should expect this since this is one of the most fun sites there is and many are recognizing it as a good place to find other singles out there.
What to Read Next

d.getElementsByTagName('head')[0].appendChild(s);