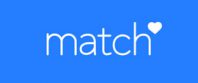 There are some impressive online dating sites but some are still trying hard to make their website so impressive, just like Match.com. This website is still trying to be the best-ever online dating site but just ends up to be the worst. Way back to 1995, Match.com is claiming that they are the best of the best online dating site ever created in World Wide Web. But I am really confused with what this website is saying. Do they really have a good reputation among other online dating platforms?
You will be amazed with their web layout as they are very keen in plotting it. On this website, you can't see any visual clutter because they have a simple color palette and tile-based design. Match arrangement can be viewed in two options, the detailed view and the gallery view. Detailed view consists of detailed member profile, likes and dislikes and all sort of things while gallery view includes a bunch of member's pictures where you will have a snap decision in finding out who is your prospective match that suits to your preferences. With their web layout alone, you will get impressed and it seems that this website is offering decent ways to spice up your on-site experience. But in the long run, you would not know if they can give you the best services than any other online dating sites have offered or just a big mistake.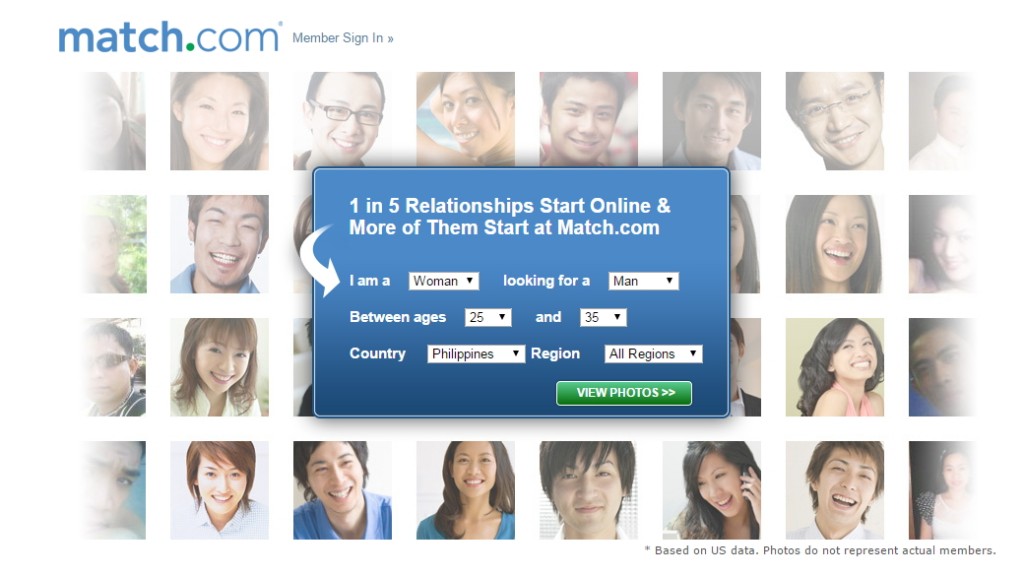 This website will provide you the best of the best features which may suffice your ideal concept of online dating and experience it as well, but if you are asking me if this website is free then you are wrong.  With just a little amount of money, you will get a free trial access to this website. In this case, they don't really offer free messaging or IMing system as you are obliged to upgrade your membership from trial to paid subscription. Yes, they will say that signing up for this website is free but if you are only a free trial member, you will only have a limited privilege to access some features just like member-generated comments. But in the long run, you have to upgrade your membership so that you can get their amazing features to contact your matches. The thing is, is it worth to pay with a certain amount in order to find a term relationship? It totally feels like you are muted but you are eager to wink and message to each other and all you need to do is to pay for it. This is totally annoying.
Once you are already successfully subscribed for full-membership, you will have all the privileges to access all those features including the ability to respond to others, IMing with members, seeing who has checked out your profile, and so forth. If you are a paid member you are assured with the most-advanced feature of this website. This includes "seen feature" wherein you'll be able to see if the member you are sending a message is reading it – that was so awkward.
The services offered in this website seems so good, hats off to them. You will really experience how real online dating site works in a positive way but looking into its cons, you will surely embarrassed if there's money involved from it.
But in a good way, Match.com will send you 5 matches a day so you won't be worried about searching your matches manually or by filling out the search form, in layman's term this is only opted for lazy ones. These are all automatically generated.  In that case, this should be adopted by those online dating sites who want to impress other people to sign up with them.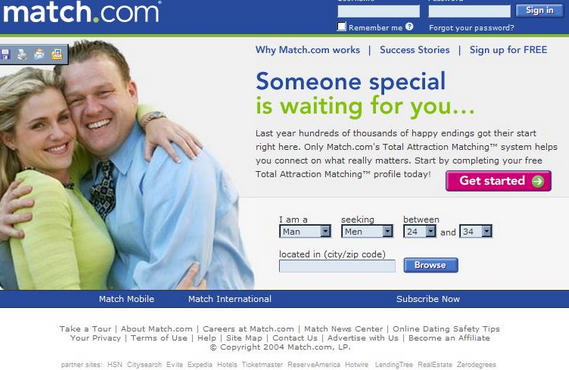 There are particularly many good and bad things with online dating sites. Match.com seems to also have the good ones and the bad ones. You will really feel bad when you have already successfully accessed the page and then they will give you a set of questionnaires just like eHarmony. Some of the questions are deemed to be redundant and it seems like a waste of time doing it. Another thing that can make you so annoyed is that you are obliged to fill out the description box for each and every photo you uploaded in their system. On the other hand, one of the worst things about Match.com is their paid membership. How come they claimed that their website is a "free for all" membership? You have to pay for it so that you can avail each of every feature they offered. This is not actually the main objective of an ideal concept of onsite dating in my own perspective, believing that you cannot involve money in love.
To summarize this all, I don't really believe that a long history will totally put you into consideration to believe in their offers. Why do I have pay for such amount of money if I can get the same features from other online dating sites for free? Just like any other dating sites, they are just up for money and not for the sake of love. This site is such a bluff and this totally pissed me off. I would rather go to other online dating sites and avail their limitless access just like SocialSex. Match.com looks impressive in a way that they tailored a decent layout on their site but on the other side of the coin, you will be totally demoralized.
If you are going to ask me if I am going to upgrade my membership here in this website, then my answer is a big "NO." Filling out my pertinent information in several website like Match.com seems to be so risky and you are not sure if they totally encrypted those data. There are hackers out there waiting for your Credit Card – that's horrible!
I would also consider this website as a scam site, why? They are asking for money in order for you to get those features on. You will waste your time and money by visiting this website. I'd rather clean my cache or shutdown my pc after leaving this website.
We Recommend:

buy canadian drugs without prescription }