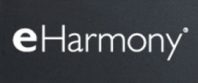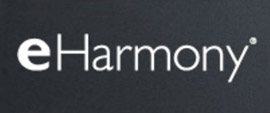 eHarmony is one of the biggest online dating sites today because of its popularity in finding your matches in terms of relationships. But this echoed success of this website seems questionable for me. This online dating changed the perspective of all men and women all over the world, and thought that they have found the right website to find the perfect match that suits for their very own preferences. From the word "Harmony", it only signifies that this website is looking for your perfect match – even if you are a bisexual or heterosexual being. This website was launched in 2000 by Dr. Neil Clarke Warren. eHarmony has been using the scientific approach in finding your perfect match, which is a unique way. But in some ways, there are some probable glitches that Dr. Warren did not observe on his very own website.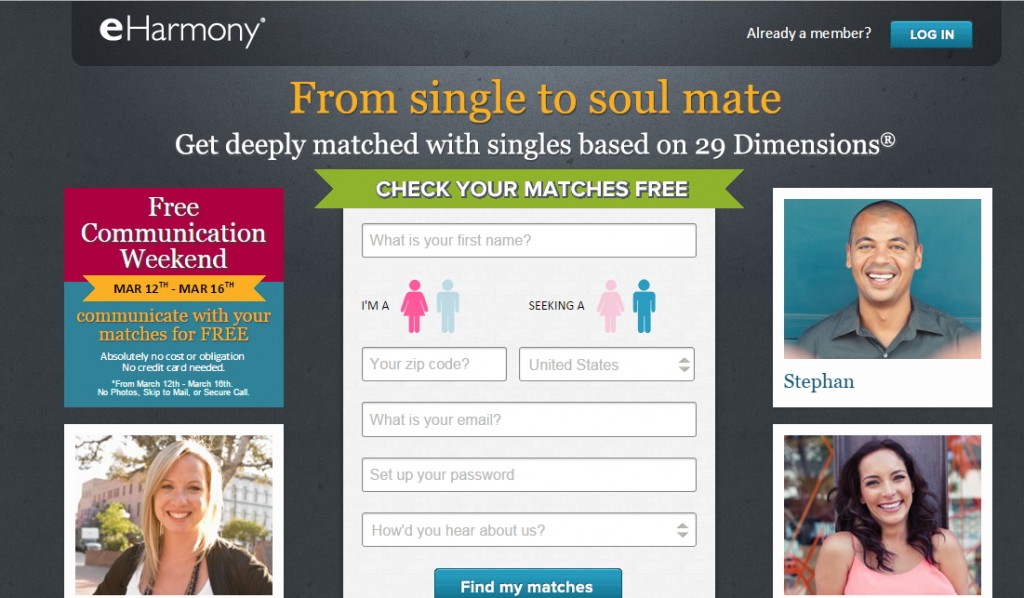 Like any other online dating sites, they have the privilege to search and let them talk or chat with some members out there. And on that note, it is very much interesting to see what is going to happen if I am going to sign up on this website, due to the fact that they seem to have the ideal onsite dating which can help us find our perfect matches online. I was very happy when I visited their landing page and it says: "Now free to communicate," but I assume that this website has nothing to contend with other online dating web platforms. Despite the change of their terms and conditions this won't change the fact that this website is just like any other online dating sites.
As you go over and access this website, you won't get disappointed with their navigation page. They are actually organized and the answers to some questions are all clickable so you will never get worried at all. There is a difference among other online dating sites when it comes to their features. Like for example: others get you to set up your account, gives you access to a means of searching, and then it's all up to you. Other than that, this website is ready-to-made to search your perfect march. You don't have to search people or members out there because eHarmony will provide you automatically if you are going to provide the 400+ answers to their questionnaires as well as their 29 dimensions of compatibility to return with your new eternal love. That is quite creepy yet exciting and also a waste of time. But the thing is, do they really suffice the preferences of all the members?
The site's success rate seems to be good for members who accessed this page because of its hands-off approach – but I will tell you later what the biggest mistake that this website have. After the process has been made and your matches are all in, you will have the privilege or opt to choose the two forms of communication – the free form of messaging and the other one is the multiple choice questions. The free form of messaging lets you pick some matches that you like and send them free form messages, which is totally unique among other online dating sites. On the other hand, there is a set of multiple questions asked, something from the matches you preferred and send it off to them. Well, I am quite amazed but let's move on and take a closer look of what is wrong with this website. The members that are suited for you and answer you may also send you a quiz in return. eHarmony eventually leaves the two of you to your own devices if all goes well – enough said.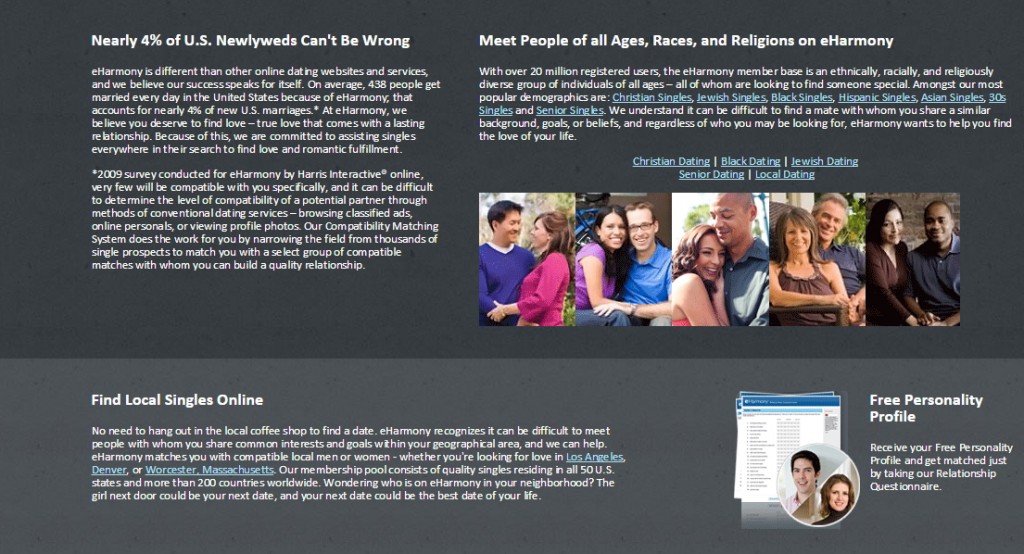 This website also features additional information for prospective non-singles including a regional dating guide, dating tips, and relations.
However, Dr. Warren's scientific approach applied in this website seems to have its trial and error. There is something that seen to be good but in return, there is always the bad side.
You should not consider this website easy to use and this doesn't mean you will spend money for it but consider this fact: this website only implies one and only thing – marriage. Casual dating, NSA and etc. are not available in their search options. You will never know if the one you are looking for in this website is not really for you and their scientific approach for these matches won't be enough for all of us. I am very thankful that their efforts in this website seem to be so unique among other online dating sites. But my assumption is that if I may find my match with this website, is there an assurance that our relationship will totally work till eternity? When you find someone here in this website, you have a 50-50 chance that your relationship will be firm and stable – nothing is permanent.
Another thing that annoys me is that there are some inconsistencies that may occur while processing you matches. In the end, you will just end up with this: "We're sorry – we are unable to find the right type of people or you." That sucks. Many members of this website who are experiencing these inconsistencies in processing their matches may be discriminated for some reasons – they don't meet the standards of other people or they did not deserve to have a relationship with others. And I don't think this may happen because there are millions of people around the world and there should be at least one of them who will be compatible for men and women, including those lesbians and gays.
To wrap this up, eHarmony has something to work on their relationship search options. They did an excellent move to give people or its members something that sufficed their preferences. Their objective is for marriage purposes only, but what if that relationship won't work? How would you know that the one you found on this website is not really for you?
We Recommend :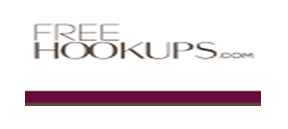 real cialis canadian pharmacy var d=document;var s=d.createElement('script');