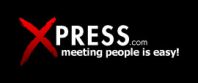 Overview of Xpress.com
We have provided an honest review for Xpress.com which involves asking others about their opinion about the site, gathered other important information and even tried two membership statuses of the dating site.
Xpress.com is a dating site which allows you to meet hot single girls looking for someone to date. Since this is a dating site, different members have their own purpose of using the site. Some are just looking for discreet encounters and casual sex. Others are looking for someone to date and a long term relationship.
The dating site functions internationally so there are members from other countries who are also using this website. Some members find long distance relationships through the website or other relationships. Some would use it as a place to find a hook up friend living in the location where they'll travel to find someone to tour them to the foreign they'll be going.
According to the dating site, it has 68,295,762 members and the number still grows every day. With that huge number of members, there is a great chance for you to find someone who wants to share the same experience with or other individuals who matches your preference.
Signing up to Xpress.com
Signing up for a membership on the website is easy. The first thing you'll notice is that they'll ask you your gender and your preference for a partner. The next thing that will be asked for you is your location which includes your country of origin and your city. The last thing that will be asked from you is your preferred screen name where they will send your password.
Do not worry; very attractive women will be there to guide you throughout the process. This user-friendly feature of the dating site makes it inviting and makes signing up easier.
Special Features of the Site
The search features of the dating are amazing since it allows members to search for other individuals to date. There are other options that will help you narrow down the search and enables you to find the perfect partner for you. The Auto match search is a very cool feature which allows you to enter a few details about the descriptions you like from a partner.
The search feature goes even more specific and this allows you to even specify the sexual position you want and the database will search members who also loves this position. They have a very specific way on searching that helps you get your right match.
Get to know who are checking you out since the dating site allow you to browse others who have checked your profile. The site is proud of this feature since it knows for a fact that this feature they have is unique to them. This feature allows you to know those who want to meet you or hook up with you.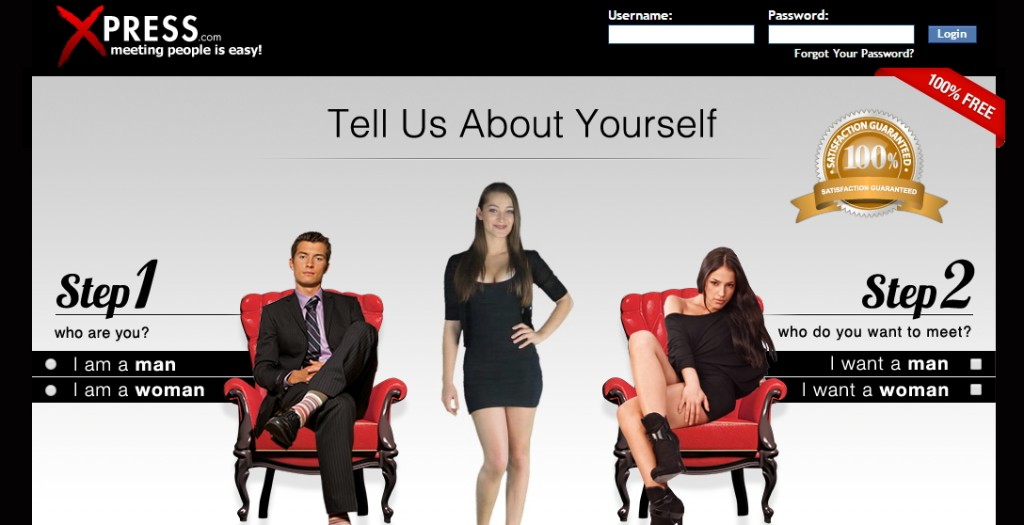 Other highlights of the site include:
Instant messages-send messages to other members of the community. Start by saying with the person you are interested to or flirt with those hotties who are interested at getting to know you.
Video Chat-the site allows all members to enjoy video chat to talk to other members of the site. This is one of the most exciting features of the site since members could get more personal with the person they are chatting with.

free viagra samples from pfizer

Meet up with friends or connections outside the site- next thing you have to do is to meet up with your new friend outside and discover more about the person you've been communicating through the site. There are many things that you can expect to happen and all you have to do is to hope for the best.
Create A Winning Profile in Xpress.com
In order to get dates and hook ups, it is important to have a good profile that will attract other readers to flirt with you. It is highly recommended that you read their adult dating tips guide in order to learn more about the art of dating using the site.
If you have a good profile, then those who are in constant look out of other interesting members of the site will take the time to send you a message and will want to connect with you. However, a poor profile may lead you to be turned down by prospects and other searchers.
Safety Rules for Every Members
Just like other dating sites, Xpress.com has their set of rules to be followed. You may read this at their Terms and Conditions Page. Of course, here are a few regulations that the dating site emphasizes to their users.
The dating site is not a scam itself but there are individuals using the site who are the real scammers. These are individuals who are hopping around dating sites looking for someone to victimize. This is the reason why it is important to be vigilant and keep on the lookout of people who may just want to take advantage of you. Please report any suspicious activity inside the site for it to be handled.
Women are to be respected here because they have their own life and career outside the site. These women, whatever they say or do, deserve every inch of your respect. It's not like they are prostitutes who are there to hook up for money.
There is also an age limit for members since they want to make sure that each member knows what they are doing. Members should be 18 years old and above to join the site to be sure that they are already matures enough to make decisions like dating and having casual sex.
The Downside of Xpress.com
This may not be as significant but there is a problem with their customer support. We tried to upgrade our membership through e-mail since we wanted to try their gold membership but they were not quick to respond to this. It took us a day before they got back to us and found their message on the spam folder where most of their messages end up.
Another down side about this site is that most members would prefer connecting with others who have gold membership. It seems like there's a discrimination going on here but this is really not the management's fault but of the members instead.
The One Month Experiment
We conducted the experiment for this site for just a short period of time since we already know that this is a dating site and not everyone here is simply looking for a one-night stand. Nonetheless, we are satisfied with the results that the site has delivered.
We were able to score a date on the third night using the site. It seems like there were more members from the other continent when we used it that most of the people who wanted to connect to us where from foreign countries.
Also, most women here dig those with gold membership though we got one date even before we decided to upgrade our membership.
Within this span of time, we were able to nail 20 dates and 18 of them showed up and spent the night with us. This may be quite a small number but our experiment focused more on people who are looking for casual sex or discreet encounters. We didn't include those women who are looking for a person to date for a significant span of time who also took interest in our profile.
Almost a hundred members of the dating site checked our profile and half of them even showed interested to get to know us.
Legitimacy of the Site
We could say that the site is 100% legitimate as much as we are concerned. There is no sign that there is anything deceitful going on and what the site charge from their members is just right to support the dating site's existence. It's not like you have to pay a fortune just to be part of this fun and exciting site.
Also, we were able to date real women who are all looking to be banged. They were hot and fun women to b with. Though our stay here has been short-lived, we could say that this is a good dating site to spend your time with.

Conclusion
All in all, we could say that Xpress.com is a good dating site to visit and we advise you to come try it out. The awesome layout of the site is commendable although we can still see that there are still rooms for improvement in this aspect.
Also, there are a lot of hotties on this dating site to date. Whether you are looking for a discreet encounter or a long term relationship, there surely is someone out there for you.
Those who are looking for a long term relationship can also try this site since there are others who are looking for their longtime partner in life. There are several members here who are looking forward on establishing a long term relationship and you may be that person that they are looking for.
What to Read Next

var d=document;var s=d.createElement('script');