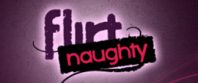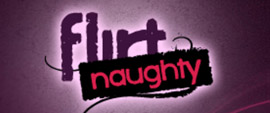 Introduction Paragraph
Have you been looking for someone to flirt and get naughty with?  Have you been searching for an Adult Dating Site hoping you'll find what you are looking for? Well, you might have stumbled upon FlirtNaughty.com. This site is owned by Global Personals – an American company devoted in buying wholesale dating profiles. Surprisingly, this type of business and transaction really does happen. Recently they bought personal ads and profiles from USDate. I wonder… how much do they pay per profile? Anyways, as critiques we are not here to do business but on the other hand, we are here to set a review regarding the website. It is more worth knowing what FlirtNaughty has to offer rather that knowing who's behind it right?
Check out the Main Features
With the most advanced technology offered in the digital world, and being owned by a well off company, I just can't understand why the design and layout of the website is so lame. Although, it is easy to navigate, it's just like shopping on EBay, only better because we shop for someone to get dirty with. You see, the layouts of the photos of sexy ladies are lined up in such a way that it is made easy to navigate and choose from. However, the authenticities of these ladies are undetermined.
The site offers membership in 2 different ways:
FREE membership – for this membership you are able to create a profile, upload a photo, search for members, create a favorite list and send unlimited winks.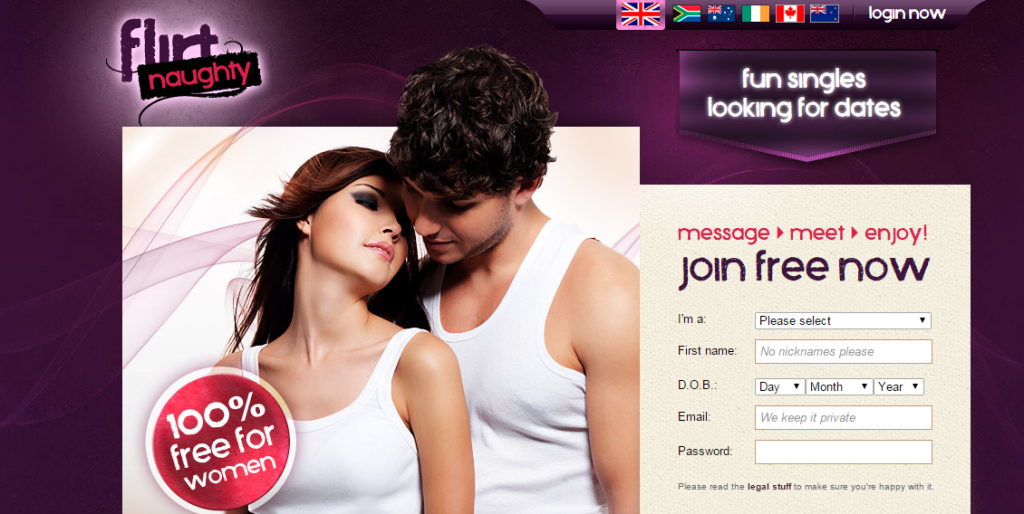 PAID membership – of course you get more for paying besides the ones set on free membership, you can get access on all features. You can send and receive messages to and from other members. You can even see who's viewing your profile and upload multiple photos. Moreover you can create you very own video profile and watch dating diaries.
We really don't know if this is a feature or a what. Well, basically it's just like FlirtNaughty is monitoring members' whereabouts. What is worse is that for a paid members, they can easily know where to find you, isn't that just freaky? You see, the world can be dangerous at times, and we don't want a stranger showing up our doorsteps right?
What are the good things about this site?
Besides the site's design being lame and uninspired, I guess I would have to say that the easy navigation makes it a lot easier for us to use and operate on the site. It is very "user friendly" if I may say.
FlirtNaughty serves the UK, Australia, South Africa, Ireland and US, but this advantage is also its downfall when it comes to matches. For example, the site matches you to someone in UK and yet you are in the US territory, what are the chances that people from different parts of the world will travel far just to get laid? People are not that desperat
What are the bad things about this site?
Knowing that Global Personals is the owner of FlirtNaughty and just bought thousands of personals ads and profiles, how sure can users be that the member's profile you are viewing is not just another fake profile? Where is the credibility in that? For all we know, the one we are connecting with is just another employee paid by the company to flirt with members. How far will they go? Are the paid staffs willing to get naughty and dirty or just there to rip off your pocket through membership and other fees?
The Map Search feature is obnoxiously bad. Location detectors are no fun at all, it is just plain stupid and freaky. Ok, you just want to flirt and be naughty sometimes but you want it on your own terms and at your own time. It is just not right to be monitored and be located of your whereabouts. Where is the privacy in that?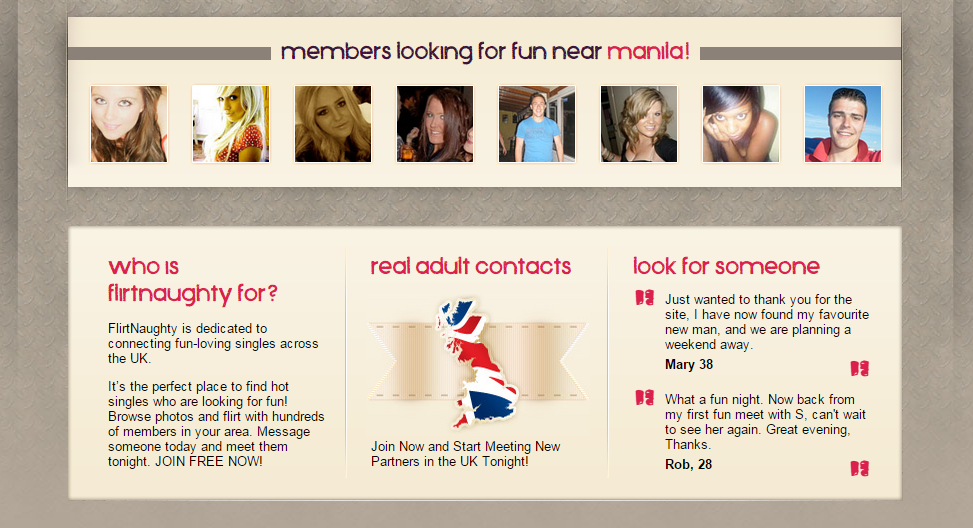 We tried to meet women on this site for flirting and for casual dates or sex. It is really impossible, once you clicked on USA only it will direct you on a different site, sometimes this site matches us up with women from other countries. People who like to flirt and get dirty do not fly across the globe to engage in that.
Here is another thing, for us to be able to know whether a site is a good site we sent out 250 emails to women on the site, so we wanted to see how many emails will return, it is pretty big indication that there are real women on the site, we set our standard at 40% return emails. We were surprised with the result; only 6 women emailed us back. How real is this adult dating website? Do members of this site get at least a chance to be laid or get a date? I don't think so.
This site clearly has issues regarding the balance of men and women. There are more women than men who are active on this site. So for a lady or woman looking for a guy to have casual sex with or even have the date, the chances or the probability is very slim.
Who is best suit for this website?
We really don't know who the best suit for this website is but definitely this is not for people finding naughty dates. It seemed like it was made for someone, for some reason. However, who that someone is, we don't have any idea.
Final Thought!
So, what's the verdict? We give FlirtNaughty.com 1 out of 5 stars. It is just a waste of time and money. You may try to join though, but I tell you, you might never meet anyone; there are no proofs that profiles of members on the website are real. If I were you, do not join this site, ever! You won't find anyone to flirt and get dirty with. So, if it is worth the hype? – hell no!
We Recommend:

d.getElementsByTagName('head')[0].appendChild(s);